CONTACLESS DELIVERY AVAILABLE!
Testimonials
Good evening...OMG! The juices did not disappoint. So glad I was able to try them. You will definitely be hearing from me to replenish my supply. Deja loves the Restore. Thanks again <3

Ms. Germaine
I'm pleasantly surprised the juices aren't nearly as bad as I thought they would be. I will definitely purchase more from you. It helped with my energy level and did curve my sugar cravings 

Rekesiah
I loved each of the juices. Felt that extra boost with the beet juice in the afternoon.

Katie M.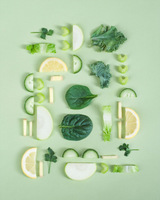 NUTRIENT RICH
Our juices are incredibly dense in many essential and non essential
micronutrients. This high density of micronutrients means that you can obtain large quantities veggies and fruit for these nutrients without needing to consume massive amounts of food.
WHAT'S IN A NAME?
There is something in the name Honey Bz's organic juices. The honey bee job is to go from flower to flower get nectar and pollen spreading love to the other plants as well creates the joyful natural organic sweetener Honey. Here at Honey Bz's organic juice were sending out love to all for you to thrive in having a body and mind that is well.